Sideways
screenshots, download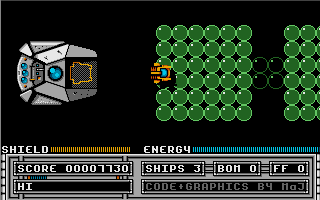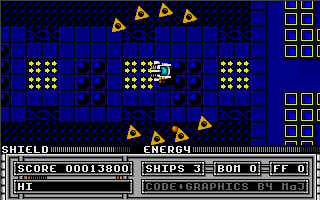 Download
NEW:
GAMEX version.
Allows EXit to Desktop, saving GameState in file. Continue playing from RAM or from saved file ! Needs 1M RAM min. Works on all ST(E), Falcon.
Unpublished game by Jamie Woodhouse. Still better than ST version of Uridium !
Technical: TOS indep after load. Joystick control.

Log: Packed. Launcher with RAMtest, MSTE, Falcon settings, gamex (if 1MB or more). Cat: M5I .
Back