Bubble Bobble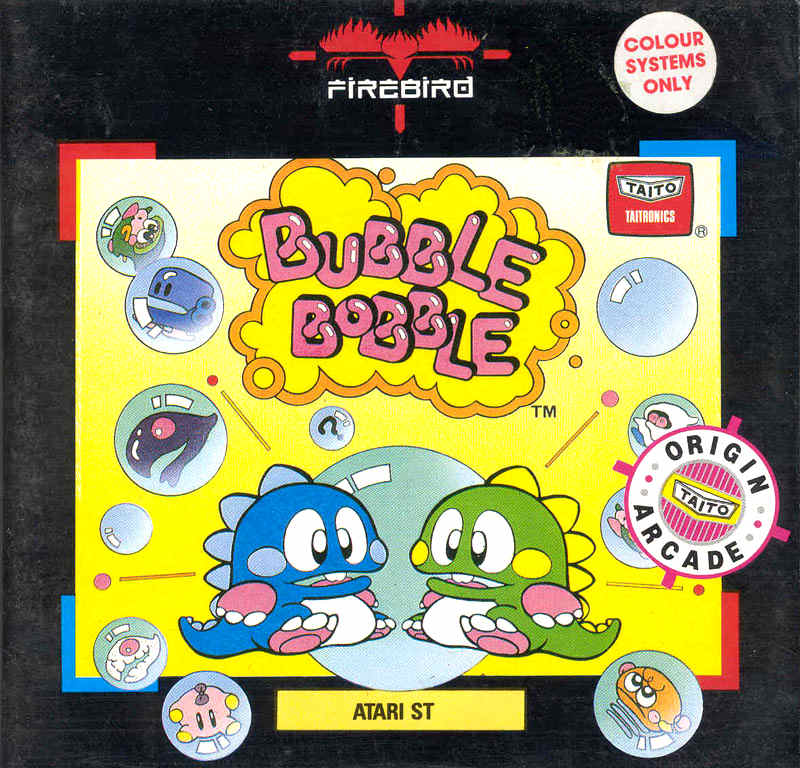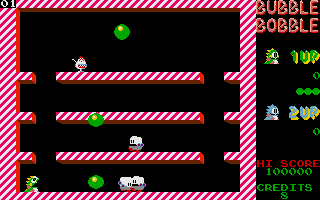 | | | | | | | | | | | |
| --- | --- | --- | --- | --- | --- | --- | --- | --- | --- | --- |
| Publisher | Author | Version(s) | Year | Media | Genre | | ST | STE | Falc | TT |
| Firebird UK | SW Creations | PAL | 1987 | 1 floppy | Platform | | + | | | |
| Taito | SW Creations | NTSC | 1988 | 1 floppy | Platform | | + | - | - | - |
| | | | | | | | | | | |
Known limitations: 1988 US v. works not with TOS > 1.04 - copy protection overdone ?

Downloads:

ST Floppy image
PAL v. Min RAM 512 KB. All TOS versions.
ST floppy image
NTSC v. Min RAM 512 KB. Works with all TOS versions.
Hard disk runnable
min RAM 1M . TT+, Falc+ .