Crazy Cars II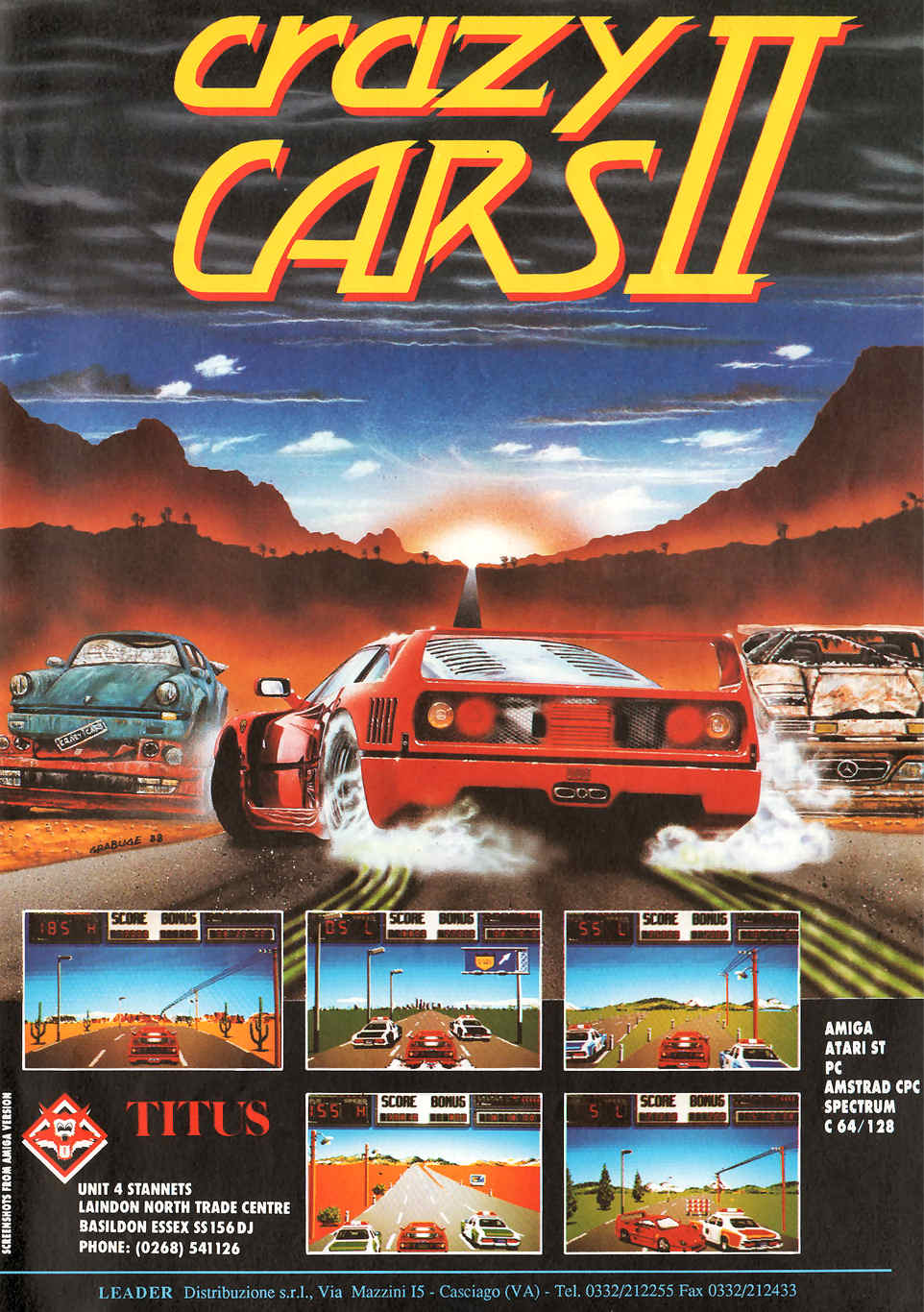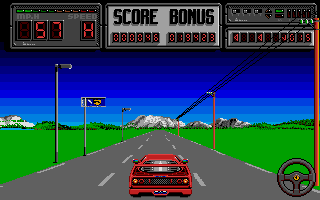 | Publisher | Author | Version(s) | Year | Media | Genre | ST | STE | Falc | TT |
| --- | --- | --- | --- | --- | --- | --- | --- | --- | --- |
| Titus | | | 1988 | 1 floppy SS | Driving | + | + | - | - |
| NRJ ? | | In NRJ compilation | ? | 1 floppy SS | Driving | + | + | - | - |
| | | | | | | | | | |
Known limitations: Titus release fails with TOS 2.06 .

Downloads:

There are problems with running STX img. of this in emulators.
Floppy image
min RAM 512K. Works on all TOS versions, emulators. With unlimited time (disables annoying cop cars too), some steering improvements, + level 6 finish fix opts.
Hard disk runnable
min RAM 1M. TT+, Falcon+ . All goodies as above.