8 Ball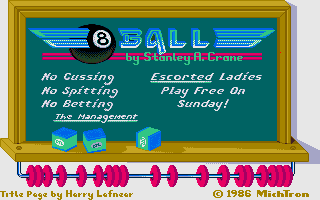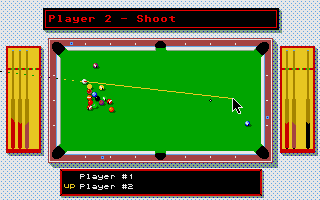 | Publisher | Author | Version(s) | Year | Media | Genre | ST | STE | Falc | TT |
| --- | --- | --- | --- | --- | --- | --- | --- | --- | --- |
| Michtron | Stanley Crane | | 1986 | 1 floppy | Sport sim. | + | | - | - |
| | | | | | | | | | |
| | | | | | | | | | |
Known limitations: Works not with TOS 2.06 .

Downloads:

ST Floppy image
To solve work under higher TOS versions and run from hard drive use this:
Floppy Image Runner
Comments of visitors:
---
oakrod wrote on: 02. May 2015, 22:33
Game itself works fine also in monochrome, but the intro pic doesn't.
---