Bolo
screenshots, video, download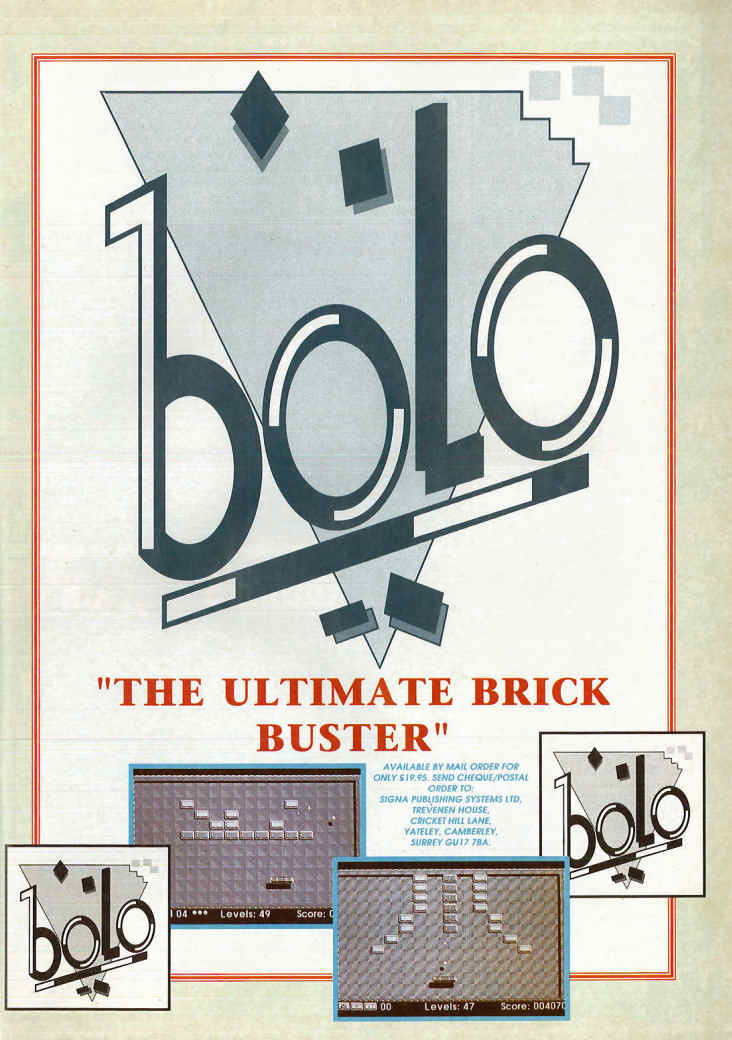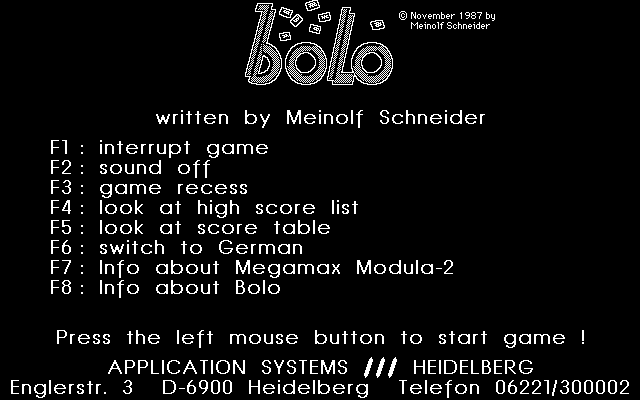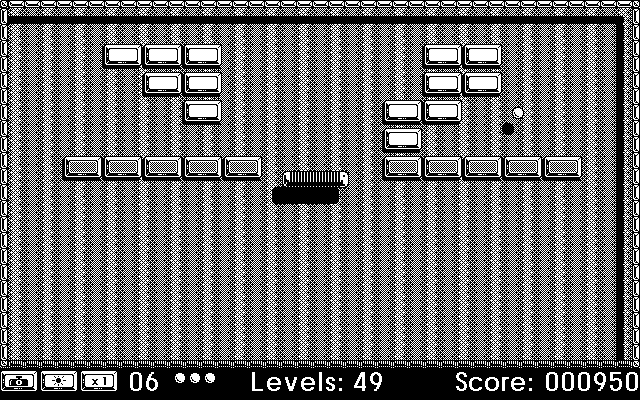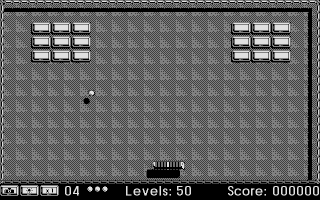 Great breakout variant. Little TOS dependant, mouse control.
Added Haga, fixed to run from any DIR, hiscore save fixed, lot of corrections to ensure work on TT and Falcon in ST high-res mode. Works on all ST(E), Mega ST(E), TT, Falcon. 2MB RAM min.
CAT: M1TPL
Playable in ST medium or ST high resolution - later is better. Unlimited balls option.
Download
Back