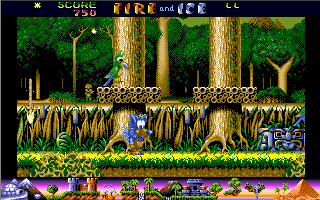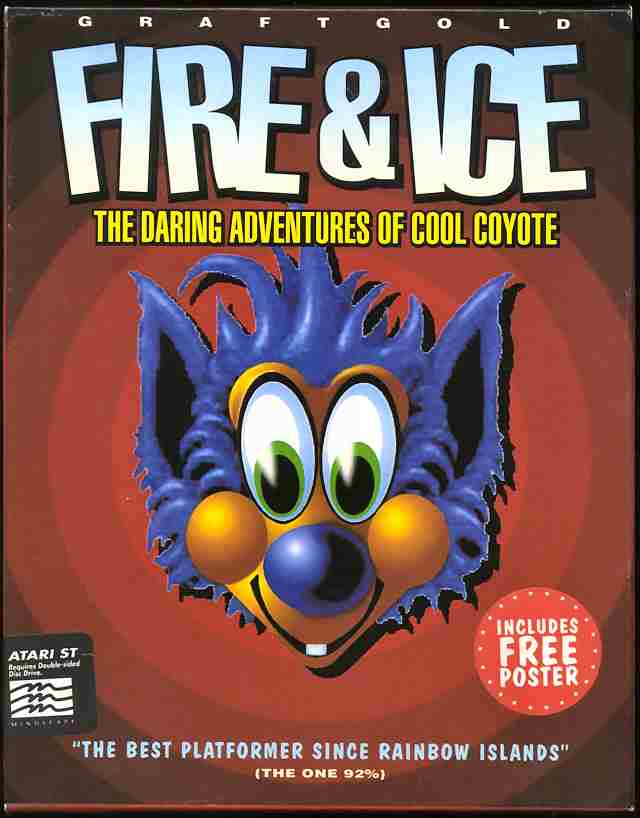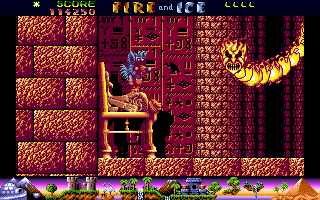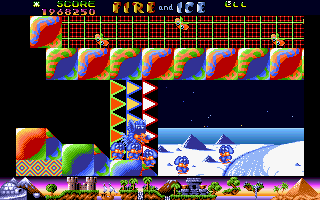 'Smooth loading' - no interrupts, color changes during load - direct harddisk loading (so no caches, ramdisk) - only with latest mine drivers.
Download
Cool platformer with 7 levels.
TOS indep. Joystick control.
Log: deprotected, extracted depacked files, manual (key) prot. accepts anything . Src: STX images of org. Photochrome pic conv. of coverscan. Added unlimited lives and selectable start level options, gamestate saving opt. Cat: M5IF .
Works on any ST, STE, Mega ST(E), Falcon, TT, min RAM 1MB.
Back